CLICK HERE TO SUBMIT A RAINBOW BRIDGE
Mocha

Adoption Name
Mocha

Year Adopted
2011
Age Adopted
1 Year
Crossed the Rainbow Bridge on
2/14/2022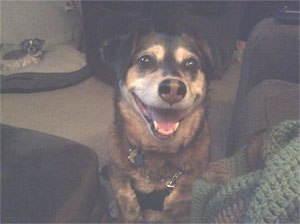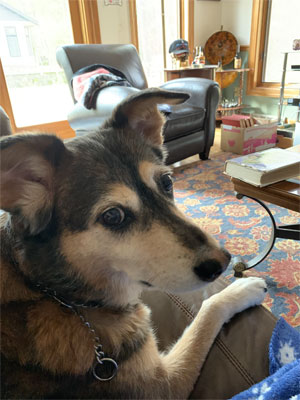 Mocha lived a life of protecting her home from deer and Amazon delivery people and training and protecting two puppies that were brought into our home after her. Mocha loved her people fiercely, loved her treats, loved her walks, and loved lounging on all cushy chairs, sofas, and beds. Mocha was always in the kitchen when people were cooking and loved getting any scraps of veggies or fruits we would give her. Carrots were her favorite.

Sassafras

Adoption Name
Sassafras

Year Adopted
2010
Age Adopted
6 Months
Crossed the Rainbow Bridge on
5/16/2022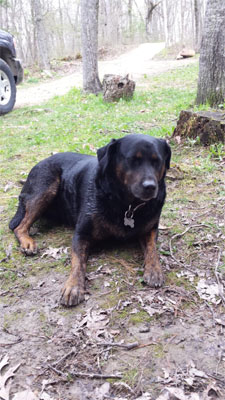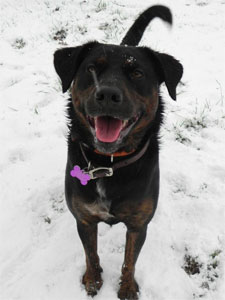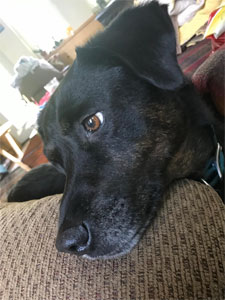 Sassy was a wonderful dog! Always full of life and love!
She will be sorely missed by her family and her sister Abbey Road.

Radar

Adoption Name
Radar

Year Adopted
2008
Age Adopted
17 Weeks
Crossed the Rainbow Bridge on
4/26/2022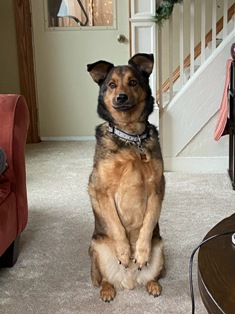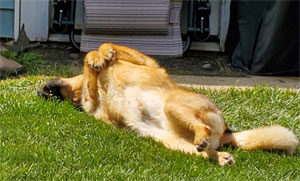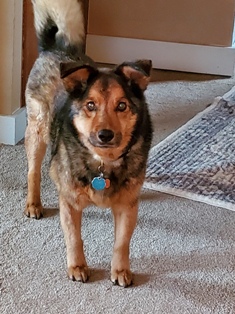 Radar was a sweet dog, he was not a super fan of all of the puppies we had come through the house but he tolerated them. His tail always wagged and he would talk to you if you asked him questions. Everyone would comment on how unique he was, he had the prettiest eyes. He was well loved.

Emma

Adoption Name
Jade

Year Adopted
2014
Age Adopted
1 year
Crossed the Rainbow Bridge on
8/20/2017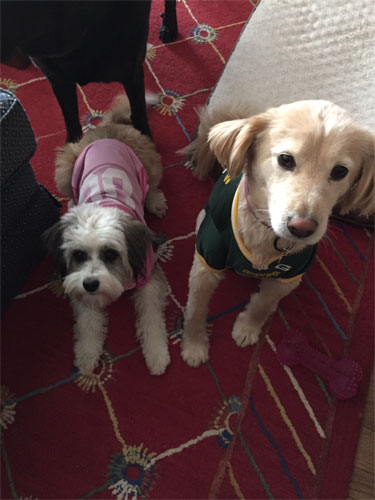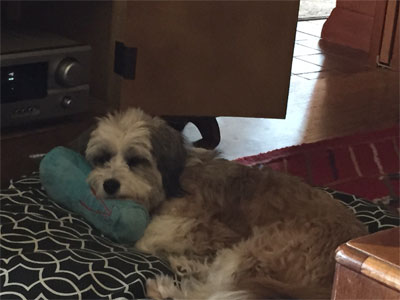 Emma was a very sweet little girl full of anxiety. She loved her canine brothers and always looked to them for comfort. Emma became to trust her family and groomer. She loved walks and loved to rip her toys apart minutes after she got them. You could always find Emma with a toy in her mouth. 3 years after we had her she started having severe seizures. We tried everything and the vet thought she had a brain injury from her prior short life. Emma fought but she couldn't overcome the seizures. There isn't a day that goes by I don't think of my sweetie.

Jasmine

Adoption Name
Jasmine

Year Adopted
2012
Age Adopted
2 Years
Crossed the Rainbow Bridge on
5/20/2021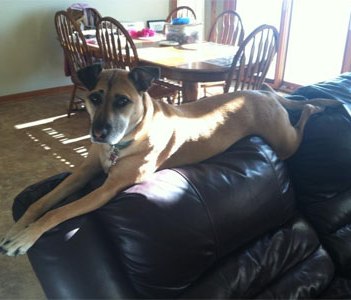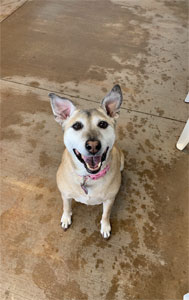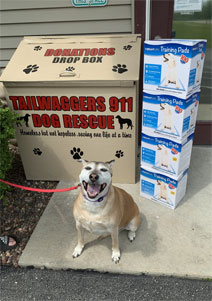 Jasmine Rose was the best girl we could have ever dreamed of. She became family in large part to be our daughters first best friend and longtime protector. From day one until the last she was that and SO much more. Jasmine provided unconditional love, comfort, playfulness, strength, protection, and a special kind of snarky sass. She lived her life chasing tennis balls, playing with her 4 legged brother Casanova (on her terms of course), and sunbathing at every chance! She was the 'Queen Bee' of the house and she knew it. Food and belly rubs made you immediately her friend for life. Jazz gave her everything to the ones she loved and we are forever grateful to say that we made her list! We miss her deeply everyday and will forever love her.

Zeus

Adoption Name
Zeus

Year Adopted
2010
Age Adopted
6 Months
Crossed the Rainbow Bridge on
11/23/2021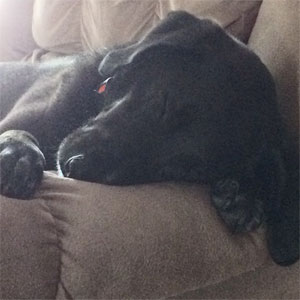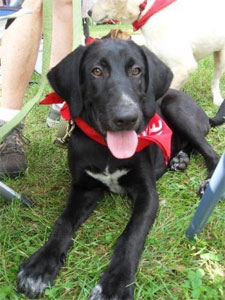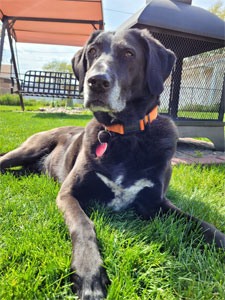 Zeus had a great life. He loved his daily walks trying to catch bunnies, squirrels or that elusive fox and sleeping on his favorite recliner. He loved "suntanning" in the backyard. Zeus was such a good boy and he will be forever missed!

Cherry Blossom

Adoption Name
Blossom

Year Adopted
2013
Age Adopted
2 Years
Crossed the Rainbow Bridge on
4/21/2022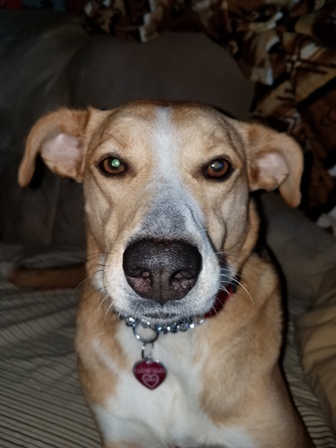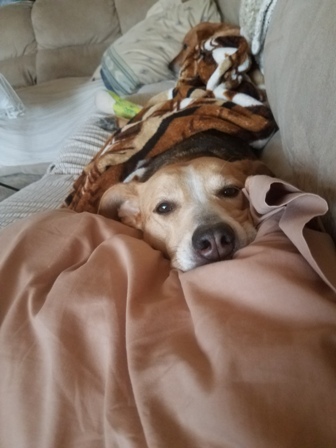 Cherry Blossom was such a sweet&silly girl! She loved to play& snuggle with her big sister, Roulette. She LOVED to watch T.V., especially Disney movies and wildlife shows featuring lions&cheetahs. She loved to be kissed&loved giving us kisses even more. And when she was super happy, her tail wagged in circles. She loved her family with all her huge heart. And we loved Cherry Blossom as if she was our daughter. R.I.P. baby girl.

Guinness

Adoption Name
Bones

Year Adopted
2015
Age Adopted
2 Years
Crossed the Rainbow Bridge on
4/11/2022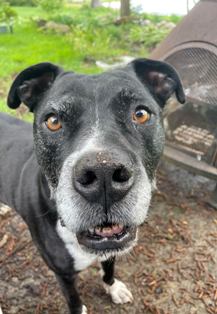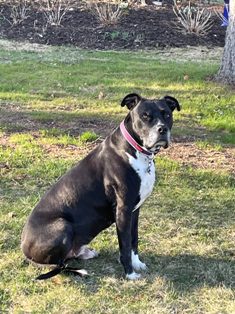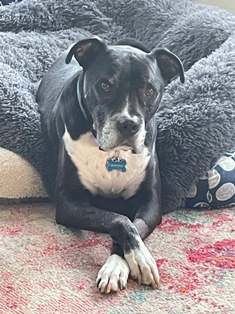 Bones came to us from an Adoption event. Patrick brought him home after he went to look at puppies. Guinness was not a puppy. He was an adult dog ( estimating 2-3 years) and he had been returned to TW911 TWICE! He was returned twice because on the surface they weren't good home fits. He was returned in reality because he was meant to come to my home. He was called a "rescue" and he was a perfect being who rescued me and our family over and over. His soul searching eyes, his equally playful, feisty, and gentle nature, and his handsome crossed gentleman paws created a connection with every person he met and changed many minds around how pitbull/mutts were perceived. His big block head and seemingly sun glowing amber eyes could look intimidating from down the street but his kindness and gentleness were his core traits. I think maybe he was grateful to be in a home with many belly rubs and comfy beds and couches which he was welcomed on happily. He could act like velcro or sit quietly alone under a tree in a majestic pose. He loved wiggling on his back and barking at the sky. He loved a car ride and insisted if his people started their day with coffee he needed some whip cream too. He tried swimming and acupuncture in the last months for comfort and I don't know he loved swimming pools but he did love poking the creek for frogs. He left us far sooner than expected due to a peripheral nerve sheath tumor which was wrecking his fun spontaneous life and to the end he was ever present for me and held my leg and hand to comfort me as he started the adventure across the bridge. Guinness was EPIC on this earth. I hope he has found boundless energy and movement and joy with the other family pet loves from my life. He is deeply missed.

Clifford

Adoption Name
Clifford

Year Adopted
2012
Age Adopted
4
Crossed the Rainbow Bridge on
8/13/2020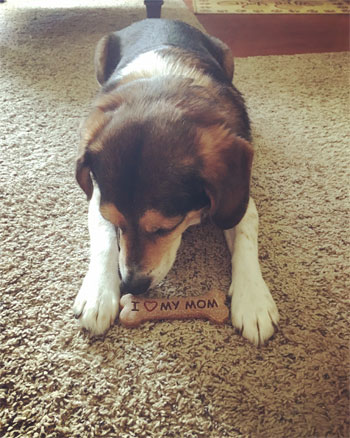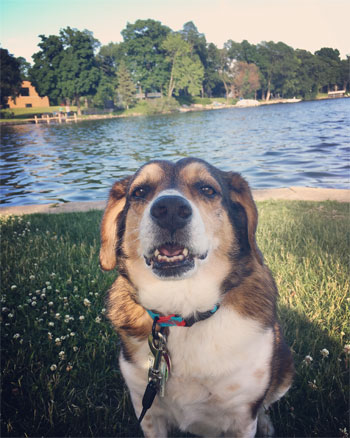 Clifford was the most amazing boy ever. He had the biggest heart. Loved every single person he met and just wanted hugs. He really did rescue me. We went on so many adventures together. He would only howl when I would howl at him first and we'd have conversations. I have no idea what I was saying but he was happy. Haha He's the best thing to ever happen to me and not a day goes by that I don't think & talk to him. He will always hold a big piece of my heart. Thank you for the memories, tootie. I will see you again. Love, mama.

Radar

Adoption Name
Radar

Year Adopted
2012
Age Adopted
2 Years
Crossed the Rainbow Bridge on
3/19/2022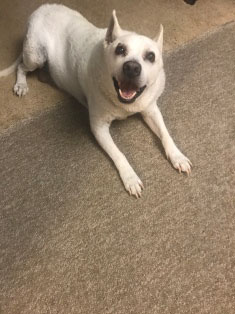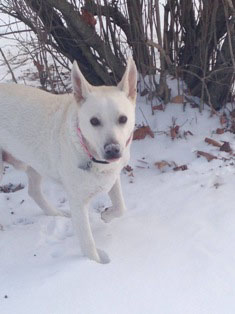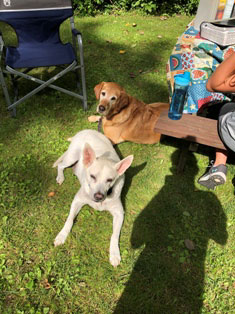 Radar was such an amazing dog, so mild mannered and sweet.
Loved walks, camping, and laying in the sun. He is so missed!!