Next Transport Arrival to WI: TBA
We know that many of our supporters would like to adopt or foster one of our dogs, but for one reason or another, they cannot - but still want to help! When we post pictures and profiles of dogs, CLICK HERE TO VIEW DOGS with SPONSOR ME next to their name, this indicates that the dog has been chosen as a candidate for the upcoming transport. In addition to needing a foster/adopter, each dog needs a GOLDEN TICKET! If you would like to sponsor a certain dog please put the name in the space provided under the level of ticket!
There are four levels of sponsorship as follows..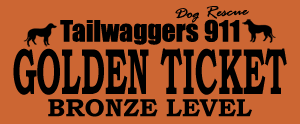 $50 will provide a golden ticket for 1 Dog.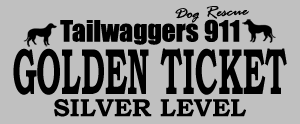 $100 will provide a golden ticket for 2 dogs.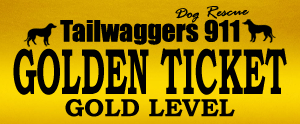 $150 will provide a golden ticket for 3 dogs.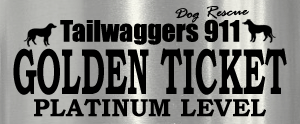 $200 will provide a golden ticket for a litter of puppies.

Click the donate image at the bottom of this page enter the desired level ticket.
Bronze - $50, Silver - $100, Gold - $150 , Platinum $200.
Add note or special instructions to seller to indicate the dog or dogs you'd like to sponsor with their very own golden ticket!!
Every dog needs a sponsor (along with a foster or adopter) to make the trip - So don't delay, help them get out of the shelter and to safety by giving them their own
GIVE A GOLDEN TICKET TODAY!!